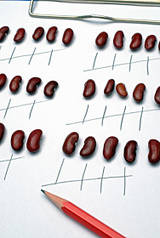 Recovery Audit Contractors (RAC's) are now reviewing high level evaluation and management (E&M) codes used in billing office visits in private practice. E&M services are based on the providers understanding of the patient's medical history, review of patient's medications, a physical examination, and of course a medical decision. According to Charles Fidel of AMedNews.com, Medicare paid $33.5 billion for E&M services in 2010. Of the 442,000 physicians that billed for E&M services, only 1,669 providers consistently billed high-level E&M codes such as 99215. A claim for a low-level visit by an established patient only paid about $20 in 2010, while a high-level new patient paid around $190.
This is another effort by the federal government in the big picture to eliminate Medicare fraud. Coding trends show an increasing tendency to bill for higher-level services. This trend has officials suspecting that healthcare professionals are intentionally inflating code levels on claims.
Physician choices in E&M codes can be a subjective matter based on the complexity of a patient visit. Let's face it, if a provider is always using a level 4 or 5 for every patient they see, then it's an obvious conclusion; but if not, then is a RAC qualified to second guess a physician's judgment?
Billing services can offer analytics to uncover these types of trends. These are used to provide healthcare providers both an education and guidance. This is another reason to have your billing performed by a professional service. It's better to have an internal audit from a billing service than an external audit from a RAC.