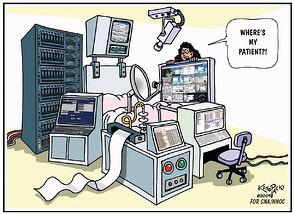 Eligible professionals participating in the Medicare EHR Incentive Program may be subject to payment adjustments beginning on January 1, 2015. Payment adjustments will depend on program participation and start year.
To avoid the 2015 payment adjustments, eligible professionals have the option to apply for a hardship exception no later than midnight EDT on July 1, 2014.
If an eligible professional successfully met meaningful use in 2013, they will be exempt from the payment adjustment and do not need to submit a hardship exception application for payment year 2015.
For more information on eligible professional payment adjustments, view the CMS Payment Adjustment and Hardship Exception website and the CMS produced Payment Adjustments and Hardship Exceptions Tipsheet.
CMS also invites registered eligible professionals in the Medicare EHR Incentive Program to subscribe to the EHR Incentive Programs listserv to receive timely information and resources from CMS on program updates, including:
Reminders for upcoming deadlines and milestones
Resources to help providers participate
New and updated Frequently Asked Questions
Guidance on program participation
This listserv is designed to assist providers throughout their participation in the EHR incentive program. Click here to sign up.
Thanks to Bill Finerfrock, Matt Reiter, Lara Burt, Cassy Perkins and Carolyn Bounds for contributing this article.