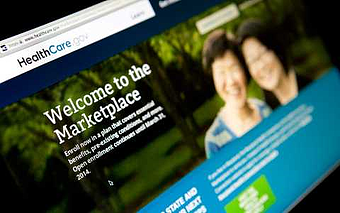 The Department of Health and Human Services (HHS) announced a proposed rule to the Affordable Care Act (ACA) that would create more options for annual health plan eligibility redeterminations in the Exchanges, (both Federally-facilitated and state-based) as well as add more requirements for re-enrollment notices. If enacted, the rule would impact consumers who are re-enrolling in a Qualified Health Plan (QHP) during the 2015 open enrollment period (November 15, 2014 – February 15, 2015).
HHS hopes that the rule will streamline the consumer re-enrollment process and provide greater flexibility to state-run Marketplaces by allowing them to follow their own unique approaches.
According to published reports, an estimated 95 percent of HealthCare.gov enrollees—some 5.1 million people—will be automatically re-enrolled in the QHP they chose in 2014 and receive the same tax credits without having to do anything.
Under the proposed rule, an Exchange could choose from three methods when conducting annual redeterminations:
Method 1: Allow the Exchange to follow the existing procedures in the ACA.
Method 2: All Federally-Facilitated Exchanges (FFEs)—would follow the annually updated guidance procedures set forth by the HHS Secretary.
Method 3: Allow an Exchange to determine its own alternative redetermination procedures to better serve local circumstances.
In addition, the proposal would require health insurance issuers that participate in the Exchange to include additional information in the renewal and discontinuation notices that they send to consumers.
In particular, the proposal would require issuers to include the following:
(1) Premium and premium tax credit information;
(2) An explanation of the requirement to report changes to the Exchange, the timeframe and channels that changes can be reported, and the implications of not reporting changes;
(3) A description of the reconciliation process for advance payments of the premium tax credit;
(4) An explanation that unless the enrollment group changes its enrollment to select a new silver-level plan, cost-sharing reductions will not be provided for the upcoming year.
Renewal notices would need to be provided no later than the first day of the open enrollment period for the upcoming plan year (November 15, 2014).
Thanks to Bill Finerfrock, Matt Reiter, Lara Burt, Cassy Perkins and Carolyn Bounds for contributing this article.