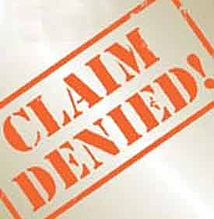 Karyn Shatzman, CPC, CGSC--Did you ever work really hard on something, above and beyond the normal circumstances, only to find out that you get no additional compensation for what you have accomplished? This happens to physicians all the time when they do medical billing for increased procedural services. The CPT book gives you a description of a service that is rendered by a physician. The American Medical Association, who writes the CPT, sets guidelines for that procedure code. What happens if that surgery that typically takes two hours to perform suddenly takes six hours? Maybe there were adhesions that the physician had to dissect for hours before they could even start the intended surgery. Payment schedules based on RVU's do not take these circumstances into consideration, so modifier 22 was created.
The CPT book states that the 22 modifier is for Increased Procedural Services: When the work required to provide a service is substantially greater than typically required. It may be identified by adding modifier 22 to the usual procedure code. Documentation must support the substantial work (i.e., increased intensity, time, technical difficulty of procedure, severity of patient's condition, or physical or mental effort required).
In our attempt to become a paperless society and have all claims submitted electronically, what does one do when they need to add additional information? In the past, we had been advised to put the modifier on the claim, and the insurance company could request the additional information when and if they wanted it. You would then send in the additional information, adding to the time it would take to process the claim.
This is no longer the case with such claims when they are submitted to Blue Cross Blue Shield of Michigan. In the April 2012 issue of The Record, the BCBSM newsletter, it clearly states that if they do not receive the documentation with the original claim, the claim will be processed based on the typical Medicare guidelines and fee schedule or contracted rates. BCBSM will only determine increased payment if the documentation is submitted with the original claim that is clearly marked with modifier 22, so submit that documentation with the original claim to avoid reduced payments, denials or delays.
Karyn Shatzman, Chief Executive Officer of Medical Billing Resources, is a Certified Professional Coder and Certified General Surgery Coder with more than 30 years of experience in the medical billing and coding field. For more information, please contact her at 248-932-2607.
Source: The Record, April 2012, "Include documentation when billing modifier 22."