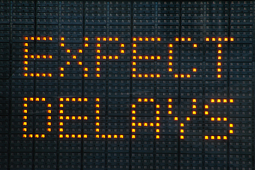 The Obama administration announced Wednesday that it has rewritten an array of far-reaching rules under the Affordable Care Act, the most significant of which will let people keep bare-bones health insurance policies for three more years. Americans with health insurance policies that don't meet consumer standards set by the president's healthcare law would be allowed to keep their plans into 2017, three years later than originally envisioned, so that people can buy these noncompliant plans through October 2016 and be covered by them until the following September, when Obama's tenure in the White House will have ended. The healthcare law was designed to phase out health insurance plans in 2014 if they did not include a basic set of benefits and limits on how much consumers can be required to pay out of pocket for their medical care. After the controversy broke, the administration announced in November that state regulators could allow insurers to renew old policies in 2014. Only about half the states have agreed to the extensions. Some, particularly those with liberal, Democratic insurance regulators, have balked at allowing what they consider substandard plans to remain on the market.
It was the second time the administration delayed what administration officials are calling a "transitional policy" after the law's tougher standards prompted insurers to cancel millions of people's health plans last year. One official told reporters that, based on the estimates of congressional budget analysts, 1.5 million people have such plans that they bought individually or through small employers. With natural attrition — because people may renew such policies if they already have them but cannot buy them if they do not — the number of Americans with such policies by 2016 will probably be "a very small number of people," one official said. The administration acknowledged that its transition policy could lead to "higher average claims costs" for people who buy insurance that complies with the Affordable Care Act. But health officials said the 2010 law provided several "shock absorbers" to help stabilize premiums.
The decision helps defuse a political problem for Democrats in tough re-election battles this fall, especially for senators who in 2010 stood with President Barack Obama and voted to pass his health overhaul.