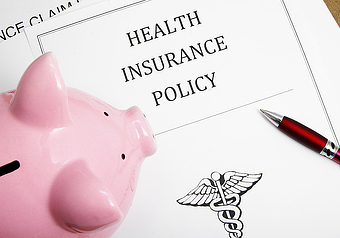 Earlier this month, CMS released the final version of the Exchange and Insurance Market Standards for 2015. This final rule outlines how the healthcare market places will function in 2015. The rule finalizes policies regarding consumer notices, quality reporting and enrollee satisfaction surveys, the Small Business Health Options Program (SHOP), standards for Navigators and other consumer assisters, and policies regarding the premium stabilization programs, among other standards.
In order to help consumers understand changes in the individual and small group market, the rule is requiring insurance issuers to use standardized notices when renewing coverage or discontinuing products.
The rule also improves the process for how insurance issuers handle requests for drugs not covered by a plan to be covered as an essential health benefit. Specifically, the rule requires insurance issuers to develop an expedited exceptions process for enrollees suffering from a health condition that may seriously jeopardize the enrollee's life, health, or ability to regain maximum function, or when an enrollee is undergoing a current course of treatment using a drug not covered by the plan. As part of this expedited process, health plans must make coverage determinations within 24 hours after receiving the request, and must continue to provide the drug throughout the duration of the enrollee's medical issue.
The rule will improve information available to consumers while they shop for plans in the Marketplace by requiring insurance issuers to provide quality data in a manner yet to be specified. Marketplaces will be required to display these HHS-calculated quality ratings and enrollee satisfaction survey results in a standardized format starting in 2016.
The rule aligns the start of annual employer election periods in the Federal SHOPs for plan years beginning in 2015 with the start of open enrollment in the individual market Exchange for the 2015 benefit year. The rule also lists the conditions under which a SHOP would be permitted to delay implementing "employee choice" in which employers would allow employees to choose one plan, rather than any health plan within a metal tier, if their State Insurance Commissioner believes it is in the best interest of consumers in their State. This provision drew the ire of small business industry groups were who feel this will harm competition in the exchanges.
The rule also clarifies that some state laws limiting the kinds of assistance "navigators" and other counselors who help people enroll in the health insurance exchanges can offer are not allowed. For example, the rule would prohibit assisters from specified solicitation activities such as offering cash or gifts other than those that are nominal as an inducement to enroll in coverage. The rule would also formalize that assisters cannot charge for services they are certified by the Marketplace to provide and must be recertified annually. The rule clarifies that enrollment assisters and navigators can face civil fines if they inappropriately released consumers' personal information, or acted in a fraudulent way. Commenters on the proposed rule hoped to cap the penalties at a maximum amount of $100 per day however, this final rule does not place a cap on the civil penalties. But officials did accept the idea that OIG should not have the authority to penalize people and that violators should not be fined for running afoul of more than one law.
Thanks to Bill Finerfrock, Matt Reiter, Lara Burt, Cassy Perkins and Carolyn Bounds for contributing this article.