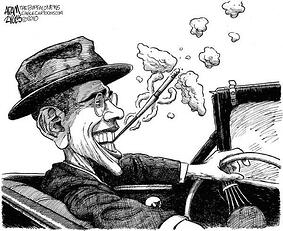 About 10.3 million Americans have gained insurance coverage since the full implementation of Obamacare last year, according to an analysis published Wednesday in the New England Journal of Medicine. The study, done by Harvard researchers and published by the NEJM, was based on Gallup polling and data from the Department of Health and Human Services. It also estimated that the uninsured rate declined by 5.2 percentage points in the second quarter of 2014, or from 21 percent in September 2013 to 16.3 percent in April 2014. In particular, it found jumps in the insurance rates for Hispanics, blacks and young adults.
There was a major difference between the states that expanded Medicaid under the health law — where it caused the uninsured rate to dip by an estimated 5.1 percent — and those that didn't, where there wasn't any statistical change associated with Medicaid enrollment.
The study, published Wednesday, is the latest in a recent series of surveys showing the number of uninsured dropping since Obamacare exchanges started last fall. A Commonwealth Fund survey found that 9.5 million fewer adults are uninsured now than at the beginning of Obamacare enrollment, while the Urban Institute found an 8 million drop in the uninsured rate.The CBO projected that the law would reduce the uninsured by 12 million Americans this year, leaving 42 million still lacking coverage. HHS Secretary Sylvia Mathews Burwell said the study reaffirms that Obamacare is working.
The authors said their data was not complete enough to show a causal relationship between Obama's Affordable Care Act and the uninsured rate. Instead, they said the findings identified "suggestive associations."

The data did not include an estimated 3 million young adults estimated to have gained coverage by joining their parents' insurance policies under Obamacare.