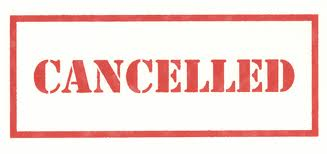 As members of the Obama administration testify before Congress to the rampant technical problems plaguing healthcare.gov, new criticisms are being thrown at the administration for failing to keep their promise that the Affordable Care Act would not require people to change their health plan if they were happy with their coverage. Reports are circulating on all major news outlets highlighting how individuals are receiving cancelation notices from their insurers, often leaving individuals stunned and upset. No one currently knows how many of the estimated 14 million people who buy their own insurance are getting such notices, but the numbers are substantial. Insurers are reporting discontinuation rates of 20-80% of their individual business. Below is a guide to help you better understand the bigger picture.
The individual market for health insurance has not been working well for years. Participants were unable, for a variety of reasons, to receive health coverage through an employer, often leaving them with the unfortunate decision of choosing between a comprehensive policy that was extraordinarily expensive and an inexpensive policy that left gaping holes in coverage. Most individuals chose the latter, and because the Affordable Care Act requires all policies to offer new preventive care services, as well as cover all pre-existing conditions, these policies are being discontinued since they are no longer financially viable to insurance companies. It is also possible that your plan is being discontinued because you had deductibles and other potential expenses – such as copayments – that exceeded the law's annual out-of-pocket maximum of $6,350 for individuals or $12,700 for families. For whatever reason your policy is being discontinued, know that your insurer can NOT choose specific individuals to cancel – eliminating the unhealthy while keeping the healthy enrolled. Insurers must discontinue entire blocks of business. If you did receive a cancelation notice, experts say you should scrutinize the terms of the policy and compare them with what new policies offer.
However, some policies that fail to meet the law's standards can still be sold, but only if the insurer decides to continue them and they are "grandfathered," meaning you purchased one before March 2010 and neither you nor the insurer has made any substantial change since then. Adjusting an annual deductible, which many people do each year to keep down their premiums, is a change that could end grandfathered status.
There are some rules that grandfathered plans must follow. As a policy holder of such a plan, it is important to understand what is and isn't required. Plans cannot impose lifetime limits on how much health care coverage people may receive, and they must offer dependent coverage for young adults until age 26. They also cannot retroactively cancel your coverage because of a mistake you made when applying, a practice known as a rescission.
However, there are many rules grandfathered plans do not have to follow. For example, they do not have to offer a package of "essential health benefits" that individual and small group plans must offer beginning in 2014. Furthermore, grandfathered individual plans – the policies you purchase yourself, rather than through work – can still impose annual dollar limits, such as capping key benefits at $750,000 in a given year. Grandfathered individual policies also can still lock out children under 19 if they have a pre-existing conditions.