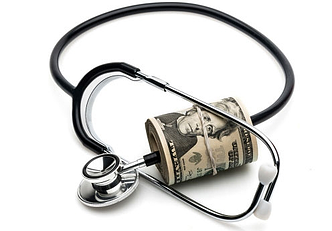 On January 17th, CMS announced a new policy regarding Freedom of Information Act (FOIA) requests for the disclosure of how much Medicare pays individual physicians. For the past 30 years, this information has been protected from FOIA requests under the Personal Privacy Exemption (Exemption 6) of the act. Under the new policy,CMS will begin examining each FOIA request on a case-by-case basis to determine if the information requested should be exempt from FOIA requests.
This policy is set to take effect in March, 2014 (60 days from the announcement).
This modification comes in response to a U.S. Court of Appeals decision from May, 2013 that overturned a previous decision from 1980 which permanently protected this information from FOIA requests.
Earlier this month, CMS released a blog post elaborating on its decision. The post references recent CMS transparency initiatives and describes how this new policy will compliment these efforts.
"Given the advantages of releasing information on Medicare payment to physicians and the agency's commitment to data transparency, we believe replacing the prior policy with a new policy in which CMS will make case-by-case determinations is the best next step for the agency. However, CMS also recognizes the valid concerns raised by many stakeholders over protecting the integrity of the data. As CMS makes a determination about how and when to disclose any information on a physician's Medicare payment, we intend to consider the importance of protecting physicians' privacy and ensuring the accuracy of any data released as well as appropriate protections to limit potential misuse of the information. And as always, we are committed to protecting the privacy of Medicare beneficiaries."
The post mentions that CMS received 130 comments from over 300 organizations, many highlighting the benefits of this data. According to CMS, these benefits include:
Providers collaborating on improved care management and the delivery of healthcare at lower costs;
Consumers gaining broader, more reliable measures of provider quality and performance which drives innovation and competition while informing consumer choice; and
Journalists and others identifying waste, fraud, abuse and unsafe practices.
Exemption 6 requires CMS to weigh the balance between the privacy interest of individual physicians and the public interest in disclosure of this information. As the outcome of the balancing test will depend on the circumstances, the outcomes of these analyses may vary depending on the facts of each request.
CMS has yet to go into detail about how it will judge these requests.
Thanks to Bill Finerfrock, Matt Reiter, and Zhaneta Mansaku.